Energy Efficiency & Sustainable Energy Center
The Energy Efficiency & Sustainable Energy Center (EESE) directs its R&D resources toward the smarter and more sustainable production and utilization of electrical power. Both traditional and alternative power production technologies are under development by the EESE team. The EESE is home to Louisiana's only large-scale solar technology research facilities (Thermal Solar at the Cleco Alternative Energy Center and Photovoltaic at the NRG Solar Research Facility). Topics under research at the EESE include solar energy, energy storage, wind energy, integrated of multiple alternative power systems, smart grids, energy conservation, energy audits, development of VR-based education systems, and cybersecurity of power systems. Key UL departments involving in EESE activities include Mechanical Engineering, Chemical Engineering, Electrical & Computer Engineering, Physics, and Architecture. 
Dr. Terrence Chambers, PE, of the UL Lafayette Mechanical Engineering department serves as the director of the EESE. Dr. Chambers is a recognized expert of international statue in the areas of alternative energy, engineering education, and process modeling.
Some example projects underway at the EESE are listed below:
Optimization of solar thermal technology for use in a medium solar flux band region
Production of electrical power using woody biomass fed into a fluidized bed gasifier
Integration of photovoltaic technology within a thermal solar system
Use of virtual reality for education of STEM to distant schools (focus on solar thermal technology)
Cybersecurity of smart power systems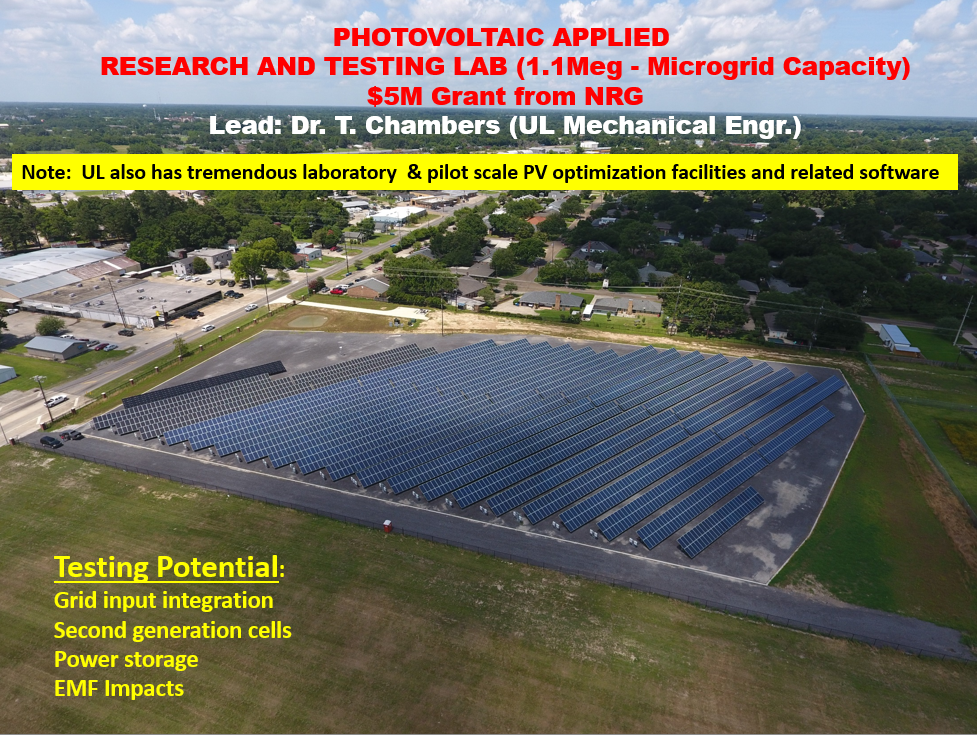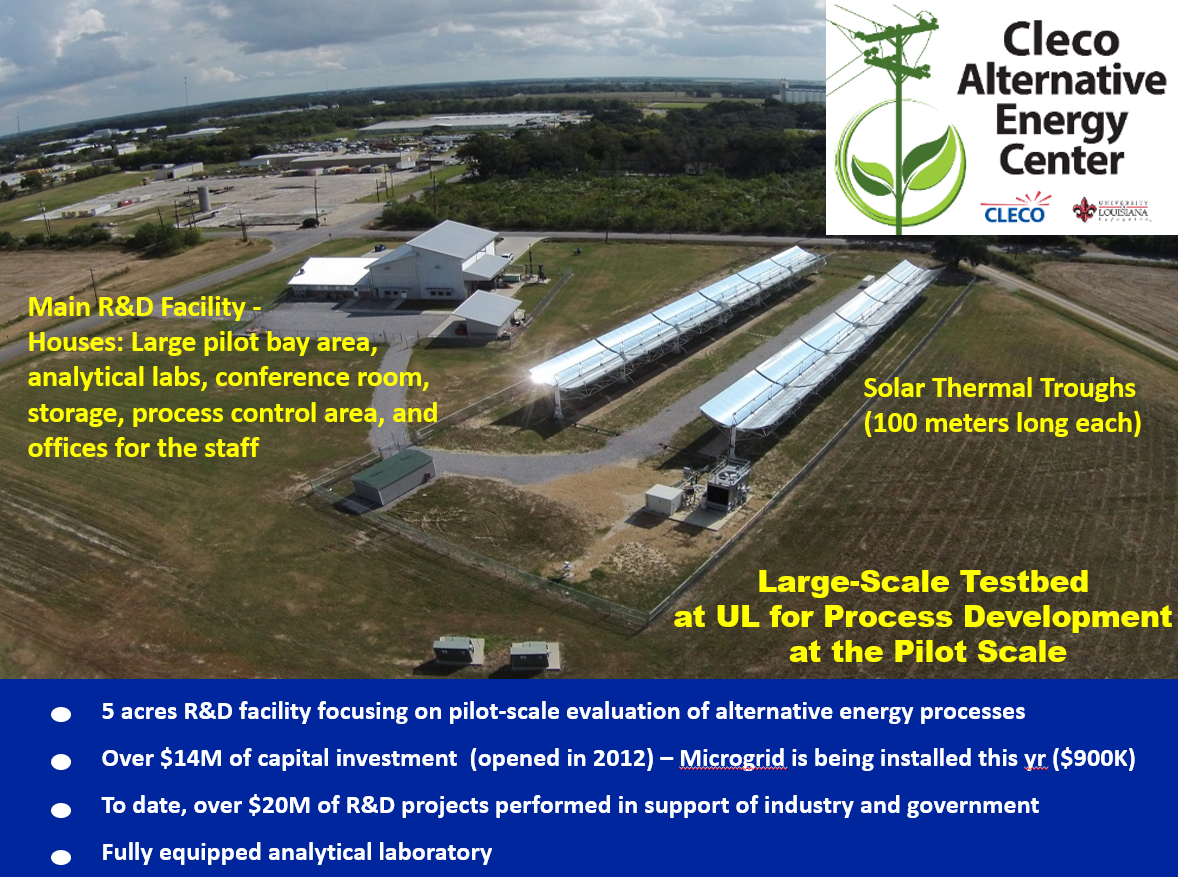 Dr. Terrence Chambers (Mechanical Engineer)
Director of the Energy Efficiency & Sustainable Energy Center (EESE)
Home Academic Unit: Mechanical Engineering


Key Areas of Expertise: Power Engineering; Energy Systems; Solar Energy; Smart Energy Systems; Process Modeling; Data Visualization; Immersive Technologies; and Education Methods

Email: tlchambers@louisiana.edu

Phone: 337-482-6731

Link: https://eese.louisiana.edu/